Dear IATI Community,
From 17-20 May, IATI hosted two workshops to advance the use of IATI data amongst partner countries.
The meetings were held in collaboration with the government of Rwanda, an incoming IATI Governing Board member.
Representatives from 13 governments joined a two-day IATI Partner Country Workshop in Kigali (on 17-18 May), which was followed by an IATI AIMS Workshop with key experts on integrating IATI data into partner countries' aid information management systems.
---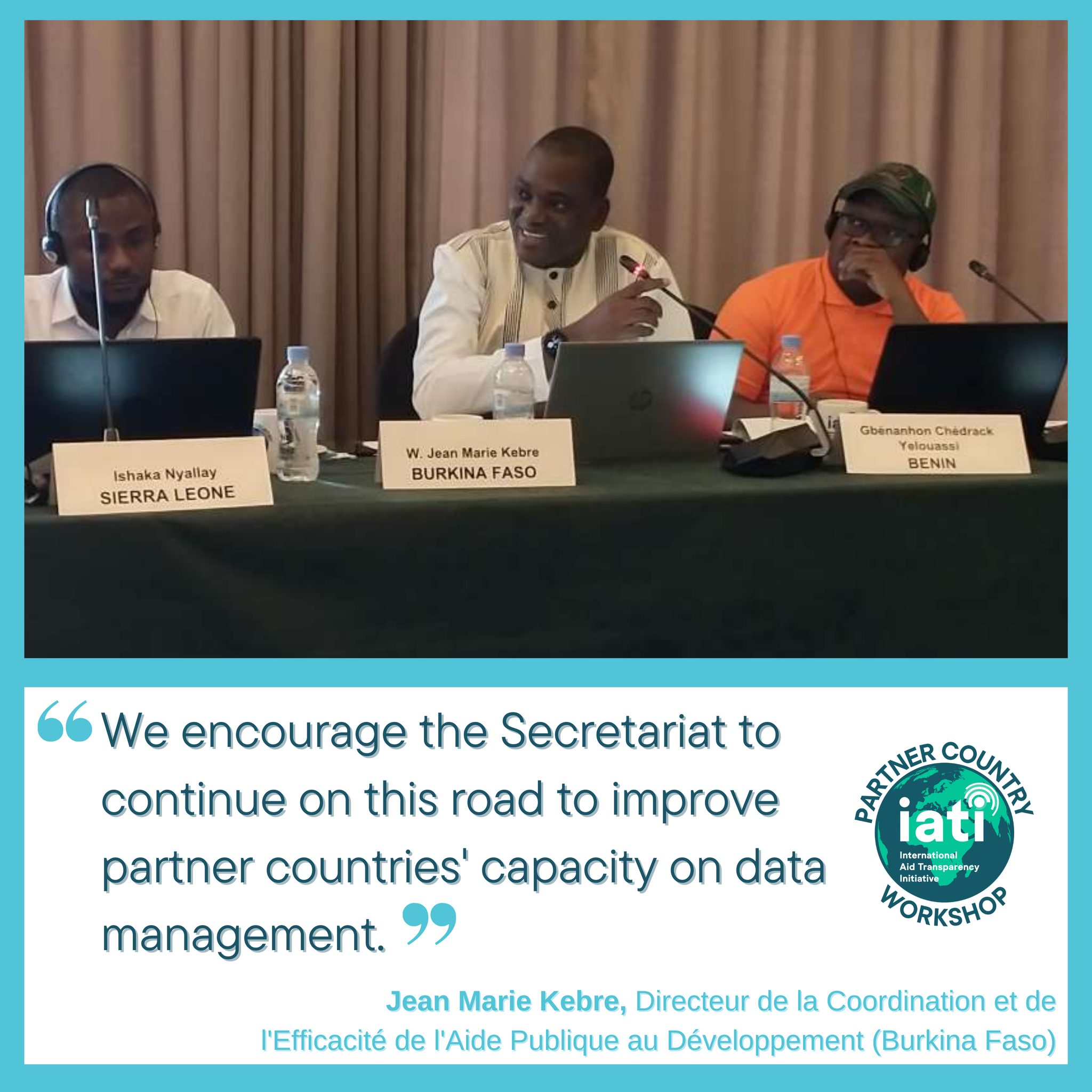 The IATI Secretariat is currently drafting a summary report to provide comprehensive details about the IATI Partner Country Workshop, and the discussions from the AIMS Workshop (along with previous research and views) will be used to inform an IATI AIMS strategy. 
Click here to read the news post published on the IATI website on these events.